Home


Blessed Vesak
Buddhist Channel, May 24, 2013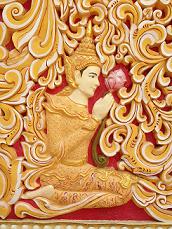 We wish all our readers a blessed Vesak. May we reflect on this tri-auspicious day (Buddha's Birth, Enlightenment and His Great Passing) in peace, compassion and harmony. May all beings be well and happy always.





Vesak Special - National Geographic: Bones of the Buddha
Do the jewels, bones and ashes found in an Indian tomb in 1898 mark the final resting place of the Buddha himself, or was it all an elaborate hoax? When Colonial estate manager, William Peppe, set his workers digging at a mysterious hill in Northern India in 1898, he had no idea what they'd find. Over twenty feet down, they made an amazing discovery: a huge stone coffer, containing some reliquary urns, over 1000 separate jewels and some ash and bone. One of the jars had an inscription that seemed to say that these were the remains of the Buddha himself. This seemed to be a most extraordinary find in Indian archaeology. But doubt and scandal have hung over this amazing find for over 100 years. For some, the whole thing is an elaborate hoax. For others, it is no less than the final resting place of the messiah of one of the world's great religions. For the doubters, suspicion focuses on a key figure from the time, disgraced German archaeologist Dr. Anton Fuhrer. Renowned historian of India, Charles Allen, sets out to solve this extraordinary mystery once and for all.
---
---
---
---
---