Home


The modern Buddhist minister
By Michael Naughton, HDS Communications, May 7, 2015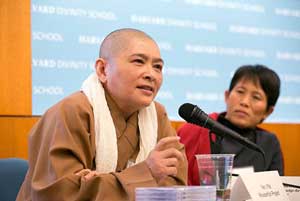 Panel looks at challenges of training Buddhist ministers to meet the needs of today
Cambridge, MA (USA) -- Harvard University was founded in 1636 to establish "a learned ministry." Nearly four centuries later, Harvard Divinity School (HDS) works to produce a learned ministry for modern times.

More
---

Happy Vesak 2015 / 2558 B.E.
This year, Vesak is observed the world over as follows:
May 2: Myanmar
May 3: Cambodia, Malaysia and Sri Lanka
May 4: India, Nepal
May 14: South Korea (a.k.a. Buddha's Birthday)
May 25: China
June 1: Indonesia, Laos, Singapore, Thailand
---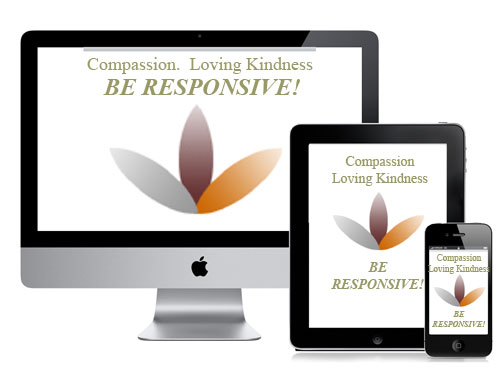 Dear Friends,
We have begun work on enabling the site to be mobile friendly. Which means by next month, you will be able to access a full fledge, dedicated Buddhist news site via smartphones or tablets on the palms of your hand, anywhere!
We apologise for taking so long to do this, but the site is BIG. We have allocated a budget of US$ 3,000 to do this makeover. If you wish to help us ease some burden you are welcome (this is not a request for donation). Otherwise, we are happy to continue supporting the site which have been a joy for us to maintain (and sustain).
If you wish to donate, please go here.
Thank you for your support all these years. May the Buddha Dharma ever be your guide.
---
Buddhist violence in Myanmar highlights religious misconceptions
by Kevin Gross, The DePaulia, May 17, 2015
Yangon, Myanmar -- A Pew Research Center polling study found that 35 percent of Americans believe that "Islam is more likely than others to encourage violence." American popular society oft-holds binary viewpoints on religion: Islam is associated with militancy, while other traditions, such as Buddhism, get painted as a universally-peaceful alternative to mainstream religious exploitation. More


Hardliner tries to reform Thailand's Buddhist monks behaving badly
by Anna Fifield, The Washington Post, May 15, 2015
Scandals involving drugs, financial impropriety and lavish lifestyles have tarnished the reputation of the country's dominant religious order

Bangkok, Thailand -- Think Buddhist monk, and bodyguards and bomb threats probably don't spring to mind. But that's exactly what Phra Buddha Issara is dealing with as he mounts a campaign to overhaul Thailand's religious institutions. More
---
---
---
---
---