Home


Reach Out to Bridge Differences, Show Compassion on Global Scale, Secretary-General Urges in Message for Day of Vesak
by Ban Ki-Moon, United Nations Secretary-General, The Buddhist Channel, May 21, 2016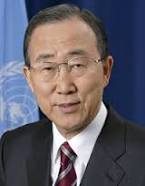 New York
-- "On this Day of Vesak, let us pledge to reach out to bridge differences, foster a sense of belonging, and show compassion on a global scale for the sake of our common future. ," - Ban Ki-Moon, United Nations Secretary General.
The following is the UN's message on the Day of Vesak, to be observed on 20 May.
More
---

Happy Vesak 2016 / 2560B.E.
This year, Vesak is observed the world over as follows:
April 8: Japan (Vesākha or hanamatsuri (花祭)
May 15: South Korea (a.k.a. Buddha's Birthday)
May 20: Thailand
May 21: China, Myanmar, Cambodia, Malaysia, Sri Lanka, India, Nepal, Laos, Singapore
May 22: Indonesia
---
Get the most complete coverage of Vesak News - only here on the Buddhist Channel !
In General - Vesak Observations

'Seeing' Vesak

10 rituals to honour Buddha on Wesak Day
India

President Pranab Mukherjee Greets People On Eve Of Buddha Purnima

Odisha Buddhists have their own identity
Nepal

International Buddhist conference begins in Nepal
Bangladesh

Buddha Purnima today
Canada

Mississauga's 4th Annual Vesak Celebration: A celebration of Buddha
Malaysia

5 places to celebrate Wesak Day in Malaysi

a

Gold leaves for statues
Singapore

Singapore: Five temples to visit this Vesak Day
South Korea

Light of Truth Shines in South Korea on Buddha's Birthday
Taiwan

Religion goes green in Taiwan pollution battle
Thailand

Thai and Myanmar people perform Vesak activity in Tak

Thailand observes Vesak Day

Bangkok Vesak Conference held with theme "The Buddhist Path to World Peace"
Vietnam

Vietnam: Official recognition of Buddha's birthday
---
Vatican Message to Buddhists for Vesakh: Together to foster ecological education
The Buddhist Channel, May 19, 2016

Vatican City -- The Pontifical Council for Interreligious Dialogue today sent to Buddhists around the world a message for the occasion of Vesakh, the feast that commemorates three significant events in the life of Gautama Buddha: birth, enlightenment and death, celebrated following the different phases of the lunar calendar in May. More





Brutal murder of Bangladeshi monk - letter form Buddhist Global Relief to Bangladesh
The Buddhist Channel, May 20, 2016

The Chair of Buddhist Global Relief, Ven. Bhikkhu Bodhi, has written to the Prime Minister of Bangladesh in regard to the brutal murder on May 14th of an elderly Buddhist monk. This is the text of his letter. More

Hong Kong Buddhists' release of animals into wild needs regulating, Kadoorie Farm says

South China Morning Post, 16 May, 2016

Conservationists say release of captured animals to earn merit causes suffering, with many of them dying, and releasing non-native species threatens indigenous wildlife through disease

Hong Kong, China -- Hong Kong needs to regulate the practice of mercy release – the release of captured animals into the wild – if it is serious about protecting biodiversity, says a Hong Kong nature organisation. The practice is common among Buddhists, who believe it brings good karma. More

---
---
---
---
---