Home About The Channel


Donors list: For "Settling Back in the Moment" Appbook
We would like to thank the following for donating towards the realisation of the AppBook "Settling Back in the Moment". Our deep appreciation and three deep bows for your gracious "dana" and support.
List of Donors as of April 4, 2014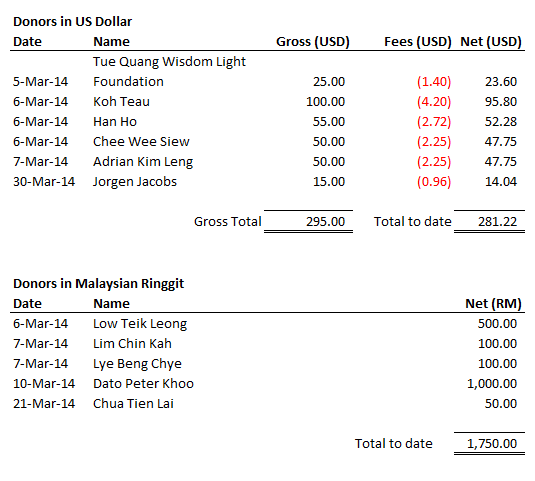 Note: The targeted amount to be raised is US$ 6,500 (or RM 20,500 in equivalent)
Thank you for helping us to defray the cost of this publication.
By the merit of your generosity, may the Blessings of the Buddha Dharma
ever guide and protect you and your loved ones.
If you wish to support this project, please click on the donation button: