The Buddhist Channel: 15 years of Buddhist News portal

Dear Friends in the Dharma,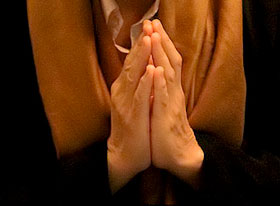 This year, we are pleased to announce the celebration of the Buddhist Channel's 15th anniversary. Since it's humble beginnings in 2001, we have not stopped delivering Buddhist news to you, not even for a day.

However today, we pause for a moment to request urgent attention from you, our loyal readers.

The portal requires urgent remedial actions to upgrade its Content Management System and to also overhaul its codes. The system which it now operates is almost 6 years old, and it is inadequate to work on new operating systems (for instance PHP Ver 7).

At this point in time, we are unable to fund this upgrade ourselves, and we seek your support to help us do this.

The cost of this upgrade is US$ 2,900 (or about RM 12,000). We are appealing for your immediate assistance to help us raise this amount by October 15, 2016.

Your participation will go in a long way to help us leave a lasting legacy for the global Buddhist community.

To make a donation, please select any one of the payment choice below:
---
Method 2: Via Cheque:
Please make your cheque to "Bodhi Vision" and mail it to:
Bodhi Vision
15-03, Block A, Shang Villa
47301 Petaling Jaya
Selangor DE, Malaysia

If you wish to bank in directly to Bodhi Vision, please use the following info:
Bodhi Vision
Bank A/C No.: 2122 00 000 44661

Bank: RHB Bank

SWIFT Code: RHBBMYKL

Bank's Address
Taman Megah Branch, Petaling Jaya
11 - 15, Jalan SS 24/11 Taman Megah
47301, Petaling Jaya
Selangor, Malaysia
Tel: (603)7804 1258 / 7481 / 7090 / 9040
Fax: (603)7804 1629
---
We thank you for your love, great compassion and generosity in the sharing the Buddha Dharma. May you and your loved ones be well and happy always.
With much loving kindness
Lim Kooi Fong
Publisher
www.BuddhistChannel.tv
Kuala Lumpur, Malaysia