Home Asia Pacific South Asia India


Census numbers underrated,say Buddhist leaders
AASHA KHOSA, Indian Express, June 9, 2005
NEW DELHI, India -- Buddhist leaders, including Tenzin Ngodupa, a representative of exiled Tibetan leader Dalai Lama, today rejected government?s claim that India has only 80 lakh Buddhists and said these figures, projected in the recently-released Census of Religions were ??grossly understated.??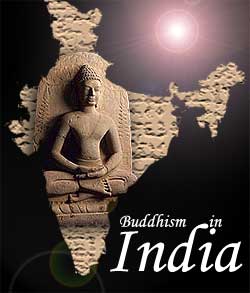 The Buddhist leaders were interacting with the census report during their interaction with population expert Dr Ashish Bose. Bose, who had analysed the census report for each religious community for the National Commission for Minorities (NCM), said the number of Buddhists had remained constant at 79.55 lakh for over a decade. The community constitutes about 0.8 per cent of India?s population.
The leaders alleged that census enumerators were ??biased?? against the community and deliberately ?showed lakhs of Buddhists as Hindus.?? The leaders claimed that their actual number was nearly five crore.
However, Bose said while the leaders had genuine reasons to complain against the figures, it was quite possible that the enumerators failed to understand that Buddhists were non-Hindus due to their common surnames. ?Some leaders complained that the enumerators noted all the details in pencil and tampered with it later,?? Bose said.
The leaders from Maharashtra were angry over ?deliberate omission? of registering neo-Buddhists as ?Hindus.?
Tarlochan Singh, chairman, NCM, told Express that he would ask the Centre to take congisance of the Buddhist leaders? grievances and consider reappraisal of the census data.