Home Asia Pacific South Asia India


Dalai Lama to Attend International Buddhist Conference
Phayul, October 4, 2005
Dharamshala, India -- His Holiness the Dalai Lama will take part in an international Buddhist conference in Nagpur, Maharashtra on 15 October, reports Voice of Tibet radio service. His Holiness the Dalai Lama will participate in a discussion session on October 15 at the conference which is expected to draw Buddhists representatives from Japan, Thailand and Sri Lanka etc.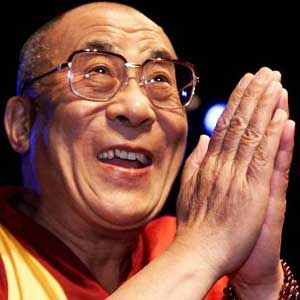 << His Holiness the Dalai Lama (file photo)
The conference is being organized by the Thailand based International Network of Engaged Buddhists. His Holiness will also address a gathering of more 20000 people on October 16. Prashant Verma, a member of the organizing committee told VOT that the conference is aimed at introducing the situation of more than million Buddhists in India to the other Buddhist communities.
Caste segregation in India had led many dalits in India to embrace Buddhism following the footsteps of Dr. Bheem Rao Ambedkar, a dalit himself. The dalits have suffered discrimination based on caste for so many years and Nagpur is the place where thousands of dalits converted to Buddhists.
Prashant told the VOT that His Holiness the Dalai Lama has been very sensitive and concerned about the realities of these issues and kindly consented to attend the event.
Prof. Samdhong Rinpoche, the Kalon Tripa of the exile Tibetan government, will also take part in the conference. Representatives from Varanasi based Institute of Higher Tibetan Studies are also expected to attend the event.