Home Asia Pacific South Asia India


Indian state to work with Japanese bank to develop Buddhist sites
PTI, Feb 21, 2006
NEW DELHI, India -- The Uttar Pradesh Government proposes to embark upon a major programme with the help of Japan Bank of International Cooperation for development of Buddhist Centres in the state to attract foreign tourists in a big way, Rajya Sabha was informed today.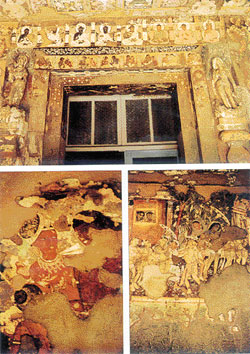 Ministert for Tourism and Culture Ambika Soni said in a written reply a loan agreement has been signed with the Japan Bank of International Cooperation for an amount of 9495 million Japanese yen for the development of Buddhist Circuit in Uttar Pradesh.
The scope of work under this project will include road and utilities improvement, site development, supporting programmes and consultancy services, she said.
The project is expected to be completed by December 2011, she said adding while Union Ministry of Tourism will be the executing agency of the project, department of tourism of the state government would be required to act as a coordinating agency on behalf of the state government.