Home Asia Pacific South Asia India


Buddha helps up Tripura tourism
by Deborshi Chaki, CNN-IBN, March 15, 2007
Tripura, India -- Breathtaking stupas, reminiscent of Tripura's once flourishing Buddhist culture are just one type of ancient ruins that can be found in the nondescript village of Pilak.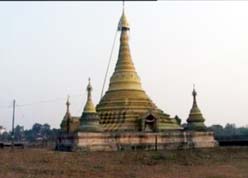 Many stupas date back to 8th century AD, and are exquisite examples of Buddhist architecture.

Says Buddhist scholar, T Mog, "The importance of Pilak is that it establishes the reign of Buddhism in Tripura."

This heritage is attracting thousands of Buddhists from across the world to this little village.

Says a monk, Bhikku Khemachara, "Lots of people are coming from Tibet, Japan and Thailand. These are people who practice meditation and Buddhism and know the teachings of Buddha."

The Dalai Lama's visit to Pilak last month has only served to increase Pilak's importance manifold. The visit also served to bridge the gap between the various sects of Buddhism found in this village.

"We look at Dalai Lama with respect, as the most revered person in the Buddhist world, not only because he belongs to the Mahayana sect, but because Buddhism is a religion of purity of mind. People here follow Thervada or Hinayanana," says Mog.

With the Tourism Department planning a Buddhism Tour Circuit in the Northeast soon, Pilak could soon earn itself a special place among the world's major Buddhist pilgrimage sites.