Home Asia Pacific South Asia India


Karmapa to visit US in May
Express India, April 9, 2008
New Delhi, India -- Amid international spotlight on the Tibetan issue, the 17th Karmapa is set to visit the US in May on his first trip abroad since his daring escape to India in 2000.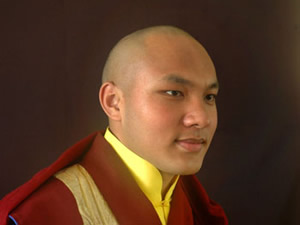 Ogyen Trinley Dorje, the 22-year-old Buddist monk who heads the Karma Kagyu sect, will undertake a fortnight-long tour from May 15, visiting New York, Colorado, Washington and Seattle for religious discourses and lectures.

His visit to the US comes at a time when Beijing is facing international condemnation for the fierce crackdown on anti-China protestors in Tibetan capital Lhasa and the movement is gaining support worldwide.

The official website of the Karmapa, who is living in exile in Dharamsala after he fled Tibet, said his office had received a "confirmation" from the Government of India about his visit to the US.

As per the tentative schedule announced, the Karmapa arrives in New York on May 15 and will take part in several Buddhist prayer meetings.

He will also travel to Woodstock, Colorado and Seattle for meeting disciples and to participate in prayer meetings.

It is not clear whether the Karmapa will use his visit to garner support for the Tibetan cause, given the fact that Tibetan groups are lobbying hard and have managed to gain the support of civil society groups and world leaders.

For the record, the statement on Karmapa's official website said that his "focus during his stay in the United States will be to meet with disciples, bless centres and offer dharma teachings".