Home Asia Pacific South Asia India


Buddhist organizing a function as a tribute of gratitude in honor of 50 years of Dalai Lama in India on July 6
www.scoopnews.in, July 1, 2009
Ladakh, India -- All the Buddhist organizations of the Himalayan region from Arunachal Pradesh to Ladakh are organizing a felicitation function as a tribute of gratitude in honor of 50 years of Dalai Lama in India on the occasion of his 74th Birthday on July 6.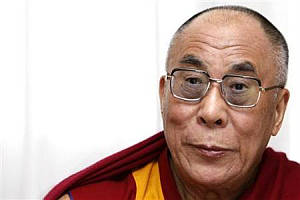 Tsering Samphel, the spokesperson of Buddhist organizations of Himalayan region told Scoop News that the function is being held in Mavlankar Hall, Rafi Marg, New Delhi at 10.30 am in which 500 prominent citizens from the Himalayan region and 250 national level dignitaries are expected to participate. Dr. APJ Abdul Kalam has kindly consented to be the Chief Guest.
The Chief Ministers of Himalayan States from Arunachal Pradesh, Sikkim, Himachal Pradesh and Jammu & Kashmir have also confirmed their participation as Guests of Honour on the occasion. The Dalai Lama will be felicitated by offering of Mandala and the function will be concluded with his address. A number of cultural troops from the Himalaya region will add befitting colours to the event.
Tsering Samphel, told that It is now 50 years that the 14th Dalai Lama is in India which might have been the difficult years for him far away from his homeland but his presence in India has been a spiritual and moral inspiration to the people of India.
The Himalayan people particularly feel fortunate to find the Living Buddha amidst them, who has instilled their ancient culture and the Buddha Dharma.