Home Asia Pacific South Asia Sri Lanka


Shop with Buddhist footwear raided
Colombo Gazette, September 4, 2014
Colombo, Sri Lanka -- A shop selling footwear with Buddhist images, was raided in Balangoda and two people were arrested.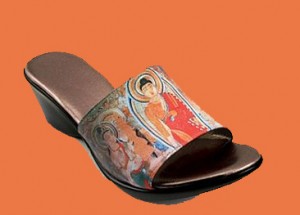 The police said that the raid was carried out based on information received by the police regarding the footwear.
Following the raid the police found two footwear with Buddhist images. The items were seized and two people were subsequently arrested.
The two people arrested are residents of Atulgama and Bandaragama. The Balangoda police are conducting further investigations.