Home Asia Pacific South Asia Sri Lanka


Buddhist School goes to World Vision: An irony of history
The Buddhist Times, June 7, 2005
Colombo, Sri Lanka -- The first ever ?modern? Buddhist school in Sri Lanka, Piyaratana Maha Vidyalaya in Dodanduwa in the Southern Province which challenged the missionaries under the British rule is to go to the new missionaries under a Buddhist Executive President and a Buddhist Prime Minister. Several months ago, this school was declared a cultural heritage by the Ministry of Culture.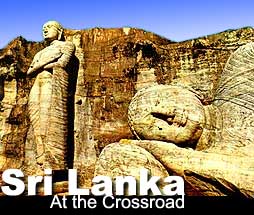 This school was one of six schools ? closed down or about to be closed down ? where temporary houses will be built for the Tsunami affected. World Vision has been entrusted with the task of building houses in the premises of the Piyaratana Maha Vidyalaya by the Hikkaduwa Divisional Secretariat.
Piyaratana Maha Vidyalaya was founded by the Venerable Piyaratana Tissa Nayaka Thera in 1869 as the first ever attempt to revive Buddhism through the promotion of Buddhist education. This historic event took place as part of the great Buddhist revival that unfolded after the religious debate of Panadura Vaadaya.
The school was initially known as Jinalabdhivishodhana which after the passing away of the Thera assumed the present name. The Venerable Piyaratana Tissa Nayaka Thera was associated with the group of monks who administered pansil in Galle to Henry Olcott, who initiated a campaign for Buddhist schools in Sri Lanka.