Home Asia Pacific North Asia Japan


Buddhist bells ring out monk's message of peace
Reuters, Apr 14, 2008
TOKYO, Japan -- Bells tolled in some 80 Buddhist temples in Japan, China and Korea on Monday to mark the birthday of a ninth-century itinerant Japanese monk and spread his message of peace.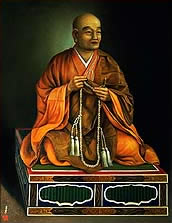 The event, organized by the Yamadera Tourism Bureau in northern Japan, brought together temples with links to Ennin, a well-known Buddhist monk who traveled to China about 1,200 years ago to study religion, politics and economics.
"We hope to brighten up the world with the morals and the spiritual culture that Ennin had learned from China," said Joden Kiyohara, a monk at the Risshakuji temple in northern Japan, which participated in the event.
Dozens of people, including three visitors from China, gathered at Risshakuji temple at 9:00 a.m. (0000 GMT) to see monks clanging a large bronze bell about 1.5 meters high and 1 meter wide with a wooden hammer, said Masaaki Endo of the Yamadera Tourism Bureau.
Over 60 temples had agreed to simultaneously toll the bells in Japan, along with 10 in China and 15 in Korea, he added.
Both Endo and Kiyohara hope to turn the bell-ringing celebration into an inter-religious annual event.
"Rather than it being just a Buddhist event, we want to enliven the participating localities and to pray for peace in the world," Kiyohara said.
(Reporting by Yoko Kubota; editing by Sophie Hardach)