Home Asia Pacific North Asia China


Sera monastery reopens after crackdown
AP, April 29, 2008
BEIJING, China -- Tibet authorities have reopened the first of the Buddhist monasteries in Lhasa that were closed after deadly riots there last month, state media reported Tuesday.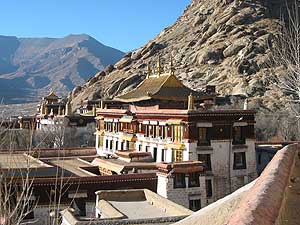 The Sera Monastery opened its doors on Monday for the first time since massive anti-government riots rocked the Tibetan capital on March 14, the official Xinhua News Agency said.
``Monks have been taught legal knowledge in recent days and the monastery has resumed normal religious activities,'' Tenzin Namgyal, deputy director of the Tibet Autonomous Regional Ethnic and Religious Affairs Committee, was quoted as saying.
Other monasteries that were closed will be reopened soon, he reportedly said.