Home Asia Pacific North Asia China


Chinese court jails Tibetan Buddhist cleric
RNW.nl, 31 December 2009
Sichuan, China -- A court in China has sentenced a leading Tibetan monk to eight years and six months' imprisonment on counts including possession of ammunition. He denies the charges.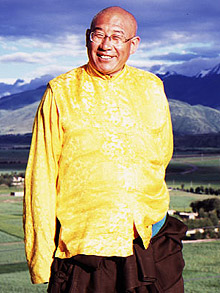 It is not known whether 53-year-old Phurbu Tsering, also known as Buramna Rinpoche, will appeal against the verdict.

About 100 bullets were found at his home in Ganzi in Sichuan province at the beginning of 2009. Human rights groups say the bullets were planted by police in an attempt to silence the monk, one of the most revered Buddhist clerics in Ganzi.

The region borders Tibet itself and anti-Chinese rioting by ethnic Tibetans, who make up the overwhelming majority of Ganzi's population, had swept through the region in 2008.
In Tibet itself, over 200 people died in the disturbances in the capital Lhasa and nearly 6000 people were arrested by the Chinese authorities. Many Buddhist monks were given lengthy sentences.