Home Asia Pacific North Asia Taiwan


Tzu Chi Foundation response to the Massive quake in Japan
Buddhist Tzu Chi Foundation, 14 Mar 2011
Taipei, Taiwan -- An 9.0-magnitude earthquake on the Richter scale hit Japan on March 11 at 2:46 pm Japan time. Immediately after the quake, the Buddhist Tzu Chi Foundation set up an emergency coordination center in its global headquarters in Hualien, Taiwan.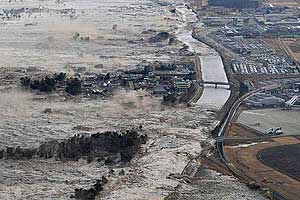 Starting on the day of the quake, the Tzu Chi chapter in Tokyo opened up its office as shelter, and is also providing hot meals, as well as internet connection for people to contact their family members. So far, the Tzu Chi chapter in Tokyo has provided 500 items to those who trapped on the streets of Tokyo and unable to go home during the night.
Tzu Chi volunteers have already started to assess the needs of residents who stay in the emergency shelters under the coordination of Japan officials. In the meantime, Tzu Chi global headquarters in Hualien has air freighted 5,000 blankets made of recycled PET bottles with features of warm and light-weighted and 35,000 kgs of instant rice which is ready to be served after 40-50 minutes in room temperature water or 20 minutes in hot water and 1,000 kgs of mixed nuts to Japan on March 13, 2011
Currently, all Tzu Chi volunteers in Japan are on standby to provide assistance and launched a series of street fundraising campaigns throughout the United States to help the suffering people in Japan . Dharma Master Cheng Yen, the founder of the Tzu Chi Foundation, urges everyone to pray sincerely for the suffering people in Japan.