Home Arts & Culture


Marks of Enlightenment, Traces of Devotion
Today's News, Art Daily, December 22, 2004
CAMBRIDGE, MA (USA) -- An exhibition featuring more than 70 Japanese works of Buddhist scripture, Zen calligraphy, and other writings will premiere at the Arthur M. Sackler Museum on December 23, 2004, and remain on view through April 17, 2005.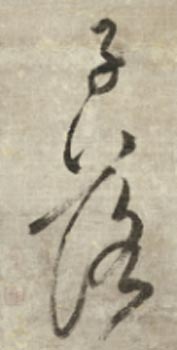 Marks of Enlightenment, Traces of Devotion: Japanese Calligraphy and Painting from the Sylvan Barnet and William Burto Collection marks the first public presentation of many of the works, and is the first exhibition drawn entirely from the private collection of Sylvan Barnet and William Burto - the preeminent collection of its kind in the U.S.
This exhibition celebrates Barnet and Burto's long-standing relationship with the Harvard University Art Museums, which began with their interest in the teachings of John M. Rosenfield, Abby Aldrich Rockefeller Professor of East Asian Art, Emeritus, and grew through the lending of their works to Harvard for study by students and scholars.
Organized by Anne Rose Kitagawa, Harvard's assistant curator of Japanese art, Marks of Enlightenment will offer insight into the calligraphic, religious, and literary traditions of Japan, and the evolution of calligraphy as an art form.
The expressiveness and graphic qualities of calligraphy make the works engaging to all viewers, even to those unfamiliar with the Japanese language. The exhibition will be presented chronologically and thematically, ranging from early religious writings, paintings, and objects through modern works.