Home Asia Pacific South East Asia Vietnam


Tribute paid to Thich Quang Duc
Saigon Go Daily, Jun 3, 2010
Ho Chi Minh City, Vietnam -- A commemoration service was held in Ho Chi Minh City June 2 for Thich Quang Duc, who self-immolated 47 years ago to protest against the persecution of Buddhists by the Ngo Dinh Diem administration of South Vietnam.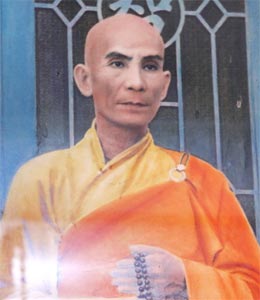 The service, jointly organized by the Vietnam Buddhist Sangha and Ho Chi Minh City Buddhist Sangha, took place at the Thich Quang Duc Monastery in District 3.
The memorial event attracted innumerable local Buddhists who have great respect for the late Bodhisattva.
Along with the service, a common death anniversary was also held for all monks and nuns who have scarified themselves for the sake of Buddhist ideals.
On the same day, an inaugural ceremony unveiled a statute of Thich Quang Duc at the intersection of Cach Mang Thang Tam and Nguyen Dinh Chieu streets, District 3, the spot where Thich Quang Duc committed self-immolation on June 11, 1963, at the age of 66.
The statue, made of bronze, is 6 meters high and weighs over 12 tons.
The HCMC Department of Culture, Sports, and Tourism and the HCMC Buddhist Sangha conducted the ceremony.