Home The Americas US West


Fire burns South Seattle Buddhist temple
KOMOTV, Oct 31, 2007
SEATTLE, WA (USA) -- An early morning fire Tuesday damaged a South Seattle Buddhist temple, but investigators say it could have been far worse.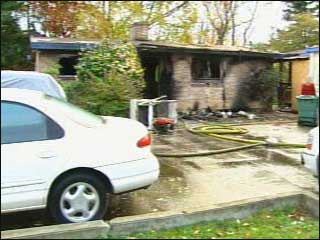 Two monks lived in the part of the temple that burned, but Monday night, they moved out when they smelled something -- possibly natural gas -- and spent the night somewhere else.
"It smelled like something burning," said Txanh, one of the monks.
They moved to the main temple, waking up to find firefighters and police officers and their home burned. Their neighbors called 911 when they saw the home on fire.
"Some people already outside see it and they called the policemen," Txahn said. "And I check and see the fire (coming) out a lot."
There was a lot of fire but no smoke detectors were installed -- another reason they were lucky to have left when they did.
Firefighters say the fire was intense, melting aluminum, which was kept hot by bricks inside and out. At one point the fire collapsed the staircase leading to the basement. In the scramble to put the fire out, a firefighter twisted his ankle in the dark. He was taken to Harborview Medical Center for treatment.
Both of the brothers say they have a place to stay here while their old rooms will be repaired.
The cause of the fire is under investigation.