Home Personality


Courtney Love turns to Buddhism to overcome addiction
Contact Music, Oct 31, 2006
Los Angeles, USA -- Rock star Courtney Love has been sober for a year and three months and credits Buddhism with helping her get her life back on track.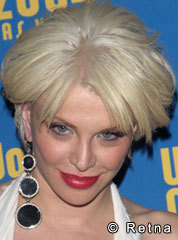 The Malibu singer has just released a new book, Dirty Blonde: The Diaries of Courtney Love, which includes old photographs, scribbled song lyrics and even an email exchange with Lindsay Lohan regarding dealing with negative press coverage.
Love insists her hard-partying days are behind her and claims her conversion to Buddhism helped her remain sober. She explains, "I'm a Buddhist now and I chant every day. I chant for a long time.
"Some people that chant, I'm just going to out them, Orlando Bloom chants, Tina Turner, they do half an hour a day. "But I was doing four and five hours a day sometimes. With smoke breaks!"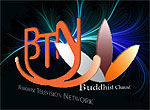 Get your Korean Buddhist News here, brought to you by BTN-Buddhist Channel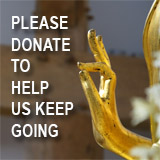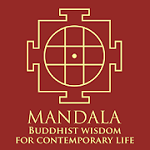 The Mandala app brings together Buddhist wisdom and meditation techniques with the latest insights of psychology and neuroscience to handle the challenges and complexities of modern life. The App offers a series of engaging talks and conversations with experts on a wide variety of topics, such as managing stress, dealing with adversity, developing greater resilience, cultivating empathy and compassion, creating healthy relationships, and many more. These topics are explored to help find greater peace, meaning and joy in our lives. Our panel of experts include Dr, Thupten Jinpa, Daniel Goleman, Kelly McGonigal and others.FREE DOWNLOAD here

Point your feed reader to this location


Submit an Article
Write to the Editor