Home Asia Pacific North Asia S/N Korea History & Archaeology


Monk's crusade helps Korean history go home
By Kyoko Hasegawa, AFP, Aug 13, 2010
TOKYO, Japan -- A pledge by Japan to hand over cultural artefacts from the Korean peninsula's last dynasty has been welcomed in South Korea -- particularly by a monk who spent four years trying to make it happen.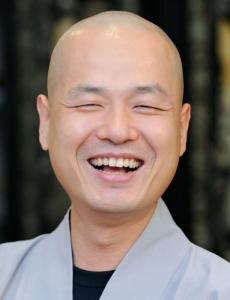 << South Korean Buddhist monk Hye Moon gestures as he answers questions during an exclusive interview with AFP in Tokyo on August 2, 2010. Photo courtesy: AFP.

Shocked to discover that valuable items -- including royal records of the Chosun Dynasty (1392-1910) -- were still held by Japan after its 1910 annexation of the peninsula, Hye Moon, now 37, began a campaign for their return in 2006.

"I wondered why such precious cultural properties had yet to be returned to our country," Hye, who lives in Seoul, told AFP.

Then on Tuesday, after more than 40 trips to Japan intended to persuade politicians and lawmakers, Hye finally got the news he had long sought ahead of the August 29 centenary of the annexation.

Japan's government issued a fresh apology for the 1910 - 1945 colonial rule and said it would hand over the items South Korea had been demanding "in the near future".

Prime Minister Naoto Kan, who took office two months ago, is working to bolster the impression that his government is more pro-Asian than those in the past, despite an ongoing debate within his party on the issue.

Tokyo's gesture was hailed by analysts as a great step forward, as sensitivity about Japan's wartime aggression still runs deep in Asia.

For Hye, Kan's "courageous" decision was a victory not only for South Korea but also vindicated his efforts in turning a group of Buddhist monks into a 100-strong collective that united lawmakers and the public in protest.

"When I first started this campaign, the idea of repatriation seemed impossible," he said of the hundreds of artefacts in question.

Japan and South Korea normalised relations in 1965. Tokyo extended massive economic aid to Seoul, which in turn agreed not to demand reparations for Japanese colonial rule.

Tokyo also returned more than 1,300 Korean cultural artefacts to Seoul.

"But what Japan returned at that time included things of little cultural significance, such as straw sandals and hats used by postmen during the period of Japan's colonial rule," Hye said.

Helped by the Japan-Korea Association led by former Japanese lower house member Mitsugu Watanabe, Hye made around 40 visits over the next four years, meeting dozens of government officials and lawmakers.

"There's no need for Japan to keep this treasure for South Koreans," said Watanabe.

"When Hye first launched the restitution campaign his group comprised just a few Buddhist monks and a South Korean lawyer in Tokyo. But it spread to other citizens and South Korean lawmakers," he added.

In an early coup in 2006, Hye helped secure records documenting Korea's Chosun Dynasty from 1392 to 1910 that were housed at the University of Tokyo, which then "donated" its 47 volumes back to Korea.

He then set his sights on the records of the Royal Protocols of the Chosun Dynasty, which Japan had held since colonial days and gave an insight into international relations in pre-modern East Asia and into Confucian ideology.

"Hye doesn't hesitate in front of Japan's government officials," said Watanabe, adding that the monk used his network in the Cabinet Office to access the foreign ministry, the imperial household agency -- the government agency charged with matters relating to the royal family -- and the prime minister.

Hye petitioned officials including Japan's top government spokesman, Secretary Yoshito Sengoku, calling for the return of the royal protocols to mark the 100th anniversary of the annexation.

And on Tuesday, ahead of the anniversary of Japan's 1945 surrender on August 15, Tokyo announced that it would accede to the demands.

"I just followed my inner voice that this is wrong, that the cultural property should return to our country," said Hye.

"But there is also a teaching in Buddhism that 'things should return to where they originally were.' Things should come back to their natural home."