Home Asia Pacific North Asia S/N Korea Buddhist Television Network (Korea)


Introducing BTN and BTN World
About BTN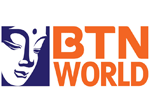 The Buddha dharma and Buddhist practices put emphasis on compassion and loving kindness as the principle means whereby we transform ourselves and our world. We truly believe that the Buddha dharma and Buddhist practices have the power to transform the human mind for a much more honest, truthful and warm-hearted society. BTN(Buddhist Television Network) began operation in 1994 for the purpose of Buddhist propagation through the use of media.
Based in Seoul , Korea , BTN is the parent company of BTN WORLD and is the world's only non-sectarian Korean Buddhist TV channel which focuses on spreading the dharma through the media, warming the hearts and minds of viewers, and stimulating a healthier society.
By producing and broadcasting the finest Buddhist video contents for the purpose of Buddhist propagation, BTN will continue to cultivate and advance the Buddha Dharma across the globe.
Visit Us: www.btn.co.kr
---
About BTN WORLD

BTN WORLD is the world's first non-sectarian international Buddhist TV channel where all diverse communities from all different world traditions could turn to for various Buddhist contents. BTN WORLD will not just be a Buddhist TV network, but to become a cross cultural bridge between all adherents of the Buddha Dharma all over the world.
BTN WORLD is a division of BTN and was established in Los Angeles , CA .
BTN WORLD has been determined by the Internal Revenue Service to be a 501(c)(3) religious, non-profit organization.
Visit Us: www.btnworld.org