Home Disclaimer


| | | |
| --- | --- | --- |
| | | Disclaimer and Terms of Use |
General disclaimer
Access to the Buddhist Channel (BC) site is free.

The BC is a non-profit community service that aims to provide Buddhist related news and features for Buddhists around the world thru the dissemination of articles and commentaries from various sources.
The copyright and all legal rights to the articles and features so reproduced remain with their respective owners. If in the event the owner has any objection to the use of such a news item, article and/or feature kindly e-mail to editor@buddhistchannel.tv .

The copyright of articles and features generated by the Buddhist Channel shall belong to the Buddhist Channel. These articles and features maybe reproduced on condition that due acknowledgement is given to the Buddhist Channel.

While the greatest care is taken in the information contained here but no responsibility is assumed for any errors or omissions and no liability attaches to the Managing Editor, Lim Kooi Fong and or any person and/or company appointed by him for the development of this site and its content therein for any loss or damage caused, or alleged to have been caused, directly or indirectly by or from the information or ideas contained, suggested, or referenced in this site. No liability is assumed for any third party content on this site.
Submission of Articles to the Buddhist Channel (BC)

Any submission of article for publication has to include the author's full name & contact details and consent/permission to publish the article submitted. The Contact details will not be published except for the email address and the city and country. The author may request that the details of his contact be withheld. No payment will be made for any such published article.
The International Advisory Panel

The IAP will consist of appointees who shall represent themselves as individuals and not on the basis of any organisation of which they may be members or which they represent. The purpose of the IAP is for the establishment of an effective platform where the appointed individuals can contribute their skills, views and/or opinions in their respective sphere of knowledge and ability. The appointment of the IAP members is purely on voluntary basis and there is no implied, whether indirectly or directly, of any compensation, in kind or in monetary terms whatsoever.
Terms of Use

All links and logos are copyright of their respective owners. http://www.buddhistchannel.tv will be grateful for mention as source of any links or articles used. Availability of external links in time depends on the archival policy of the source. While efforts are often made to verify content, the accuracy of statements made in linked items is beyond the BC?s control. Views expressed are those of the authors and do not necessarily reflect the BC?s editorial policy.
Copyright © www.buddhistchannel.tv 2004-2016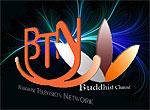 Get your Korean Buddhist News here, brought to you by BTN-Buddhist Channel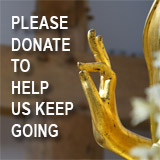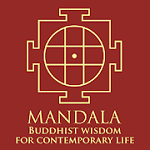 The Mandala app brings together Buddhist wisdom and meditation techniques with the latest insights of psychology and neuroscience to handle the challenges and complexities of modern life. The App offers a series of engaging talks and conversations with experts on a wide variety of topics, such as managing stress, dealing with adversity, developing greater resilience, cultivating empathy and compassion, creating healthy relationships, and many more. These topics are explored to help find greater peace, meaning and joy in our lives. Our panel of experts include Dr, Thupten Jinpa, Daniel Goleman, Kelly McGonigal and others.FREE DOWNLOAD here

Point your feed reader to this location


Submit an Article
Write to the Editor