Epic film chronicles Siddhartha's life
The Budhhist Channel, Sept 10, 2013
Colombo, Sri Lanka -- Sri Siddhartha Gautama, an epic film based on the life story of Prince Siddhartha, from his birth up to His Enlightenment, is the latest project of The Light of Asia Foundation of Sri Lanka. The film was released on January 24, 2013 at EAP Films in Sri Lanka.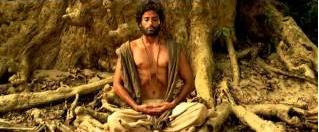 Produced by Navin Guneratne, Chairman of The Light of Asia Foundation and Mr. Jeff Goonewardena, the former consul general of Sri Lanka to Los Angeles, Venezuela and Colombia as well as prominent hotelier, the film was directed by Saman Weeraman, while renowned film maker Chandran Rutnam acted as the main advisor for the production.
List of main actors include an international casts, led by Gagan Malik (India), Anchal Singh (India), Ranjan Ramanayake (Sri Lanka), Anjani Perera (USA), Gautam Gulati (India), Roshan Ranawana (Sri Lanka), Saranga Disasekara (Sri Lanka), Dilhani Perera (USA), and Wilson Gooneratne (Sri Lanka).
This extraordinary tale chronicles that of a Prince who lived some 2,600 years ago. This prince was endowed with everything he needed and more - luxurious palaces and all that the heart desires - all provided to him by his father, a warrior King of the kingdom of the Shakya.
The story unfolds dramatically with the Prince leaving all his luxuries and possessions as well as his new born son and loving wife, caring parents behind, for an unknown journey of finding the end to human sorrow and suffering.
The film attempts to chronicle a heart wrenching story which lies at the centerpiece of the Buddhist faith, told through an emotive and humane lense. Utilizing elaborate sets, exquisite locations and filmed in Sri Lanka, the script was approved by the supreme council of the Maha Sangha.
It is a pioneering cinematic attempt to accurately and sensitively portray Prince Siddhartha's story of love, courage and compassion.