Buddhist film festival seeks peace of the action
France24, May16, 2007
Singapore -- While mainstream film festivals promote a diet of glitz, glamour and hoards of cash, a Buddhist version makes its Asian debut here Thursday seeking to engender world peace and prosperity.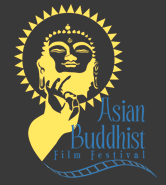 Organisers of the International Buddhist Film Festival said they would use drama, comedy, documentary -- and episodes of "The Simpsons" -- to stimulate reflection, dialogue and harmony.
And unlike other festivals, this one will not be handing out any awards.
Films from six countries will be shown at the festival in Singapore, which runs to Sunday, including three making their Asian premieres.
Bhavna Vedhara, executive director of the local organising committee, said the festival aimed "to encourage conscious thought through contemporary and provocative reflections on Buddhist ideas, using the very potent medium, that of film."
The festival is linked to the California-based Buddhist Film Society whose advisory members include Hollywood actor Richard Gere and the composer Philip Glass.
Similar Buddhist film festivals have taken place in Los Angeles, New York and the Netherlands.
The Singapore organisers said they wanted to promote inter-faith dialogue and the values of "peace, harmony and prosperity."
"Many of the film-makers aren't Buddhists," the IBFF's executive director Gaetano Kazuo Maida said.
"They're artists exploring issues and ideas that are in alignment with many of the wisdom traditions that value compassion. These films can change the way people see the world."
One of the productions making its Asian premiere is a documentary "How to Cook Your Life," where San Francisco chef and Zen priest Edward Brown explores principles of Zen Buddhism and how they relate to the preparation of food and life itself.
Among comedic offerings are Buddhist-themed episodes from the hit US series "The Simpsons" and "King of the Hill."
Chinese film-maker Zhang Yang's "Shower" is a bittersweet comedy set in the outskirts of modern Beijing. It tells the story of a prodigal son who returns home to care for relatives while being forced to confront a modernising China.
Three of the films have earned prizes elsewhere, including "Shower", which won the best director and best film awards at the 2000 Seattle Film Festival.
Organisers said the festival will be held every two years and they plan to bring it to other parts of Asia as well.
Productions from Bhutan, Canada, China, Germany, the Netherlands and the United States will be featured in Singapore.
If you go
Asian Buddhist Film Festival
Lido Cinema, Shaw House, Orchard Road, Singapore
May 17-21, 2007
Official website: http://www.asianbuddhistfilmfest.org/
Related story: Projecting Buddhism
Films reviewed:


Fellow "Travellers & Magicians" of Samsara


Give a Timely "Shower" of Love


Some Words on "Words of My Perfect Teacher"


"How to Cook Your Life" with Raw & Refined Mindfulness


Is "The Cup" Half Empty or Half Full?