Home Letters


Regarding the Shimano Case
by Marnie Froberg, The Buddhist Channel, Aug 24, 2011
I am writing again about the Shimano Case because there is a meeting coming up at Dai Bosatsu in a few days and decisions will be made at that time that may impact future directions.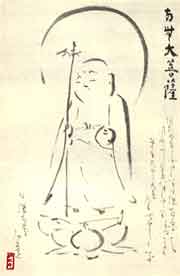 A new document has appeared on the Shimano archive website that gives some indication of the predatory practices and lack of regard for students which Eido Shimano has practiced.
"Olivia", in a open letter to the new abbot and ZSS board has written some of her story in an effort to attempt to bring further results to the severance of Shimano from that organization. There seems to be a great reluctance to let go there and numerous members have even called for a continued teaching relationship with him.
Students have left, board members have quit, outside parties have become involved yet the dependence for some is such that no amount of evidence will allow clarity of thought and vision.
In the letter, the author states that she received a sexually transmitted disease from Shimano and that even though she thought she was the only one he was involved with in this way there were several others simultaneously involved.
You can read the letter yourself at the above link for her story but a portion I want to quote here. After describing her joy at Zen practice and the surroundings of Dai Bosatsu she writes:
It was painful to leave all of that behind, as well as the possibilities that I imagined for the place as a whole. Unlike Eido Shimano, I was essentially banished from the monastery. In the aftermath of one of his own scandals, Eido Shimano has written that he "bravely marches on". Marching on over the lives of women and men he has directly impeded, slandered or thrown aside - with the overall support of the board - is hardly a form of courage.
Olivia has shown great courage in revealing her story to add some perspective to the issue. These are not abstractions but human beings who have been injured, ignored and who must live with the way they have been betrayed, not only by Shimano but also by those who would not hear words against their teacher-god.
I don't know what kind of Zen that is.
I don't know what kind of Buddhism that is.
I don't know what kind of never ending dream some choose to abide within.
Such fear.