Inauguration of Dharma Voices for Animals (Sri Lanka - Colombo Chapter)
The Buddhist Channel, Oct 13, 2015
Colombo, Sri Lanka -- Dharma Voices for Animals (Sri Lanka – Colombo Chapter) will be inaugurated on October 18, 2015 at a ceremony commencing at 4.00 p.m. at the Dharmavijaya Foundation Auditorium in Colombo.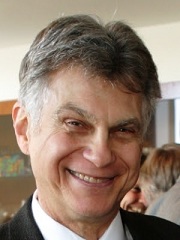 << Bob Isaacson, Founder of the Dharma Voices for Animals (DVA)
Hon. Karu Jayasuriya, Speaker of the Parliament, will be the Chief Guest. Mr. Bob Isaacson, President and co – Founder of the Dharma Voices for Animals (DVA) will deliver the key note address. An Anusasana will be given by Ven. Siri Vajiraramaye NanasihaThero (formerly Mr. OlcottGunasekera). Mr. Senaka Weeraratna, Attorney –at – Law and Chapter Leader of DVA (Colombo Chapter) and Dr. (Mrs.) Damayanthi Perera, Nutrition Specialist / Independent Researcher, will also speak at this function.
A documentary film 'Can you guess what these Girls are Watching' drawing attention to animal abuse in the food industry will be shown followed by a Panel Discussion.
DVA – the parent organization was formed in 2011 by Bob Isaacson and Patti Breitman in San Diego, California, USA. It is an international movement of Buddhist practitioners engaged in advocacy for the rights of all animals to live in freedom.It is represented in over 40 countries. It has 17 Chapters altogether mostly in USA, Europe and Latin America.
Dharma Voices for Animals (DVA) gives voice to those who cannot speak for themselves - animals who are farmed, eaten, experimented on and otherwise abused.DVA is a nonprofit organization. It is committed both to practicing the teachings of the Buddha (the Dharma) and to speaking out especially on abuse of animals in our day to day lives.
DVA was admitted to the World Fellowship of Buddhists (WFB) as a member (Regional Centre) at the last Conference of WFB held in Baoji, China in October 2014. DVA vigorously supported the proposal of the German Dharmaduta Society (GDS) based in Colombo, Sri Lanka, tabled at this Conference to create an effective vehicle i.e. Standing Committee, to raise and discuss issues of animal welfare/rights within the WFB.
This resolution of GDS supported by DVA would establish a Standing Committee, "based on the Buddha's First Precept of the Pancha Sila, the Noble Eight Fold Path, the Karaniya Metta Sutra, and in line with the overall teachings of the Buddha," with the purpose "to give voice to the suffering of animals and draw the attention of Buddhists and Buddhist countries to their plight and recommend measures to eliminate or reduce their suffering. It will encourage the enactment and/or updating of animal welfare legislation in Buddhist countries" and in specific situations "prepare policy papers for release by the WFB reminding Buddhists that the Buddha extended compassion and non-harming to all sentient beings"…
Bob Isaacson
Bob Isaacson will be visiting Sri Lanka from October 17 – 24, 2015. He is scheduled to be the key note speaker at the Inauguration of the Colombo Chapter of the Dharma Voices for Animals (DVA) on October 18. He has sought a meeting with HE Maithripala Sirisena, President of Sri Lanka, to hand over the Petition that the DVA launched in 2013 on line collecting signatures from all over the world in support of the enactment of the Animal Welfare Bill in Sri Lanka. He also intends to start a Kandy Chapter of the DVA. He will be meeting members of leading Buddhist organizations and visiting Buddhist Temples e.g. Siri Vajiraramaya in Bambalapitiya to address the Sunday Dhamma School teachers and students. He will also be meeting members of the legal profession, law teachers and Animal Rights / Animal Welfare activists during his stay being his first visit to Sri Lanka.
Bob Isaacson was a human rights/civil rights attorney for 25 years in Chicago and San Diego in the USA. At the age of twenty-seven Bob Isaacson presented an important case to the Highest Court, making him the second youngest lawyer to argue a case before the US Supreme Court in history. This case soon became a landmark case in constitutional law and criminal procedure, and Isaacson's client was released from serving a very long sentence in prison. Brown v. Illinois, 422 U.S. 590 (1975).
Bob Isaacson also appeared on two other cases in the US Supreme Court, Taylor v. Illinois and Patterson v. Illinois, which were both argued by other attorneys who worked under Isaacson when he was the Chief of the Appeals Division in the Cook County (Chicago) Public Defenders Office.
Isaacson also tried twelve death penalty cases in the trial courts of Chicago and San Diego, convincing juries in all but one case to spare the life of his client. He was also instrumental, along with others, for the abolition of the death penalty in the State of Illinois, saving the lives of 200 men and women condemned to die.
He has taught at conferences and trainings throughout the US on how to defend a client facing the death penalty. As the death penalty coordinator in the Public Defender Office, he supervised approximately 300 death cases at a time. Bob Isaacson also specialized in litigating cases of racial discrimination, involving the selection of juries, police misconduct, and the death penalty.
As a committed Buddhist concerned about the suffering of animals, Bob Isaacson co-founded the Dharma Voices for Animals (DVA) with David Blatte, Patiti Breitman and Kim Sturla, and has travelled to several parts of the world e.g. China, Taiwan, South Korea, Germany and UK pleading the cause of animals to live in freedom and free from pain inflicted by man's inhumanity.
Aims and Objectives of DVA (Sri Lanka – Colombo Chapter)
i) To become a voice for animals.
ii) To establish a compassionate society in Sri Lanka which obliges every citizen to show kindness and compassion to all living beings.
iii) To campaign for the introduction of serious, rational consideration of animal welfare into politics e.g. election manifestos, and policy making.
iv) To recognize Ahimsa (non - violence) as a guiding principle in all activities of the State.
v) To reform education at all levels i.e. primary, secondary and tertiary aimed at providing a humanitarian education that would raise awareness and develop consciousness on animal welfare and protection in school children and undergraduates.
vi) To introduce the subject of Animal Law into legal studies at high school and legal education at tertiary level.
vii) To build an animal friendly cultural heritage based on our religious and cultural values.
TOP