Buddhist values and development goals
Daily Mirror, 24 September 2010
New York, USA -- Addressing the UN session on Millennium Development Goals President Mahinda Rajapaksa on Wednesday vowed to follow the Buddhist principles which he said had laid the foundation to the stability of the Sri Lankan society.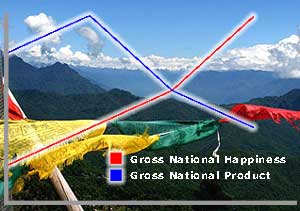 The moment this remark was uploaded to Daily Mirror website, comments started pouring in. The first comment read 'then release SF' followed by a second 'charity begins at home, please release general'. It went on and on like that.
Forgiveness to others and to oneself forms an integral part of Buddhist teachings. So it is only natural that those feel bad about former Army Commander's plight reminding the President of their desire to see him as a free man.
This week also saw the JVP announcing that it would start an international campaign by way of overseas rallies demanding the release of Fonseka. While they may manage to muster support for their endeavour from the patriotic sections of the Sri Lankan Diaspora it won't impact the outcome of the court martial proceedings.
It should be noted that the bulk of ordinary people who now expect the release of former Army Commander are the ones who voted against him at the Presidential elections. These are the people who wanted Mahinda Rajapaksa to go for a second term but did not expect him to court martial his rival.
Speaking about Buddhist values, well altruism is also one of the fundamental principles of Buddhism. One wonders how that would fit into the UN visit, which saw a 130 member Sri Lankan delegation enjoying life at its best wasting public money.
Before looking at development models from Singapore and Malaysia one may say that Sri Lanka should look at its own South Asian neighbour, Bhutan, the country which is blessed to have the happiest people on earth according to Happiness Index.
Their ex-King Jigme Singye Wangchuck abdicated throne and passed on his executive powers to parliament. The ex-king today lives in a very modest house just like his son the present king who is the nominal head of the nation. If the ultimate goal of development is happiness then the people in Bhutan have achieved it without concrete jungles since they had just rulers who put country's interest before self.
Development goals should be about the peace of mind of the people just as much it is about their literacy rate and income.
TOP