Home Issues


China refuses visa for INEB Founder
The Bangkok Post, 11 Apr 2014
Bangkok, Thailand -- Prominent social critic and founder of the International Network of Engaged Buddhist (INEB) Sulak Sivaraksa says he has been denied an entry visa to China.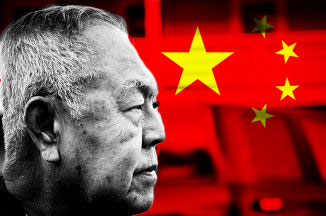 Mr Sulak revealed on Thursday that the Chinese embassy on April 3 rejected his request for a visa to enter the country.

He said he was scheduled to visit his ancestral homeland in China yesterday.

"I intended to visit the homeland [of my ancestors] in Taechiew [Teochew in eastern Guangdong province in China] yesterday. But I learned on April 3 that they denied me the visa,'' Mr Sulak said.

A close associate of Mr Sulak said he intended to bring his close friends with him to China to see and worship wooden tablets representing his Chinese ancestors.

Mr Sulak, who has faced lese majeste lawsuits several times in past decades, said he suspected the rejection of his visa request might be connected to his support of the Dalai Lama, the religious and political leader of Tibet who lives in exile in India.

"They may have let me know that they have felt a bit uncomfortable with my support for the Dalai Lama. But I always insist that I stand by righteousness," Mr Sulak said.

Mr Sulak said he had previously enjoyed good ties with former Chinese leaders in the past.

He said he was among the first Thais who were invited to visit China after Thailand established diplomatic relations with Beijing.

He said he also led one of the first groups of Thai students to visit the city of Sipsongpanna - or Xishuangbanna - in China's southwestern province of Yunnan.

He was also among the first Thais who were allowed by China to visit Tibet, Mr Sulak added.

Mr Sulak explained that he also had good ties with Sang Pattanothai, who was an adviser to former prime minister Field Marshal Plaek Pibulsongkhram. Mr Sang was an expert on Chinese affairs and he was a pioneer in helping to establish Thai-Chinese relations.