Home Asia Pacific South East Asia Myanmar Myanmar Protest News


Monk from Karen State Flees to Thai Border
by Saw Yan Naing, The Irrawaddy, Nov. 8, 2007
Mae Sot, Thailand -- A Buddhist monk from Karen State arrived at the Thai border town of Mae Sot on Wednesday after escaping arrest by the Burmese army and the Democratic Karen Buddhist Army.

The 48 year-old monk, Ashin Sein Tita, from Arr Kaung monastery in Kawkareik Township in Karen State, fled to the border fearing reprisals for his involvement in the pro-democracy demonstrations in August and September.

Ashin Sein Tita was one of prominent monks who led hundreds of protesters through the streets in Kawkareik Township, chanting the "Metta Sutta" (the Buddha's words on loving kindness).

"They [the Burmese authorities] came to arrest me after I twice led protests and gave interviews with the exiled Burmese media three times," said Sayardaw Sein Tita.

He said that he narrowly escaped from the monastery when authorities came to arrest him. He had been followed by the security forces for several weeks.

"If I had still been at the monastery an hour later, I would have been arrested and jailed for sure," he added.

Ashin Sein Tita traveled to the Thai border by foot, avoiding DKBA checkpoints along the way. It took him two weeks to get to Mae Sot.

He said that police and about 30 soldiers—mostly DKBA troops—have surrounded Arr Kaung monastery since he left for Thailand last month.

The monk said that he would continue to fight for the people and for democratic reform in Burma as much as he could. He said that he expected many more people to flee from Burma to Thailand in the near future.

Dozens of pro-democracy activists, including monks, have arrived in Mae Sot since the September crackdown on the nationwide protests in Burma.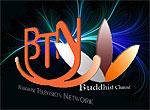 Get your Korean Buddhist News here, brought to you by BTN-Buddhist Channel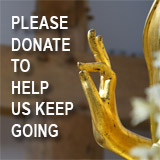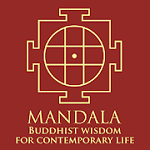 The Mandala app brings together Buddhist wisdom and meditation techniques with the latest insights of psychology and neuroscience to handle the challenges and complexities of modern life. The App offers a series of engaging talks and conversations with experts on a wide variety of topics, such as managing stress, dealing with adversity, developing greater resilience, cultivating empathy and compassion, creating healthy relationships, and many more. These topics are explored to help find greater peace, meaning and joy in our lives. Our panel of experts include Dr, Thupten Jinpa, Daniel Goleman, Kelly McGonigal and others.FREE DOWNLOAD here

Point your feed reader to this location


Submit an Article
Write to the Editor