Introduction to the Buddhist Channel
The Buddhist Channel (BC) was officially launched on October 25, 2004. The BC is actually a "rebranding" exercise which culminated from the demise of the old "Buddhist News Network" (BNN), which began operations in May 8, 2001. Using the latest web technologies on content publication, the BC remains the world's only dedicated Buddhist news servcies, providing daily updates and in-depth coverage.
Based in Kuala Lumpur, Malaysia, the Buddhist Channel is the brain child of its founder, Lim Kooi Fong. Lim is a well known Dharma speaker in Malaysia and has been involved in Buddhist related activities since 1985. Apart from giving talks, he also conducts Sutta Study lessons and has published children story books based on the Jataka.
He currently manages an Internet Development company based in Petaling Jaya, a suburb located near the Malaysian capital, Kuala Lumpur. He has a team of four staff who helps him to develop web based technologies which sustain the Buddhist Channel and to also edit and moderate articles before they are published. All effort to sustain the site are made
voluntarily
, and the the Buddhist Channel remains very much a
not for profit
endeavour (
Please read our Terms of Use
).
To augment the BC's premier position as a Buddhist news site, five prominent Buddhist individuals were appointed as members of the "International Advisory Panel (IAP)". Each of the panelists - coming from different countries and with expertise in various disciplines - is expected to play a critical role in establishing the Buddhist Channel as a truly global, web based media platform.
The five appointed advisers are
Anurut Vongvanij
(Thailand),
Benny Liow
(Malaysia),
Gary Gach
(United States),
Oon Yeoh
(Malaysia) and
Senaka Weeraratna
(Sri Lanka). Their appointments were made in their individual capacity, but the selection was based upon their vast contribution to Buddhist development in their own area and expertise.
The IAP is an integral, strategic component for the long term sustainability and development of the global Buddhist community. With the incorporation of expert advisers, the BC is will not just become a Buddhist dedicated news channel, but more of a virtual and cross cultural bridge between adherents of the Buddha Dharma all over the world. More importantly, the BC will be able to provide a sustained momentum for individuals to voice out their aspirations and contribute towards strengthening the Buddha Sasana.
---
The BC Logo

The BC will remain loyal to the 'non-sectarian' emphasis of the news coverage. It shows in its logo, a three petal lotus of different colors, each shade representing the mainstream schools of Buddhism. The symbol of the lotus itself, signify potential enlightenment in each of us while still striving in the rounds of samsara.
---
Among key areas of development which members of the IAP can play a role in augmenting the BC as a premier Buddhist news media are:
(a) Media development,
(b) Current issues affecting local neighborhoods, regional areas or globally,
(c) Establishing a more effective global Buddhist network of expertise and exchange, and
(d) Establishing a means to dynamically cultivate cross cultural understanding among Buddhists from various regions.
---
Biodata
Of the Buddhist Channel International Advisory Panel (IAP)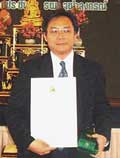 Anurut Vongvanij is the President of the World Fellowship of Buddhist Youth. He also holds the Presidency for the Young Buddhist Association of Thailand under Royal Patronage. As a dedicated leader who strongly advocates Dhamma based education, Anurut is the Deputy Rector of the World Buddhist University based in Bangkok. He was recently conferred the Commander [Third Class] of the Most Admirable Order of the Direkgunabhorn.


Benny Liow is the editor of Eastern Horizon, journal of the Young Buddhist Association of Malaysia. He is the founder chairman of the BGF and Vice Chairman of the Organizing Committee of the Global Conference on Buddhism 2002. He has published three books "K.Sri Dhammananda: A Pictorial Retrospect", "K.Sri Dhammananda Felicitation: Essays in Honor of His 80th Birthday" for the Buddhist Gem Fellowship and "108 Treasures for the Heart: A guide for daily living". Benny holds a B.A. Hons. Ed. degree from Universiti Sains Malaysia and MPA from University of Malaya.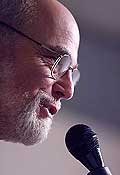 Gary Gach is author of six books, most recently "The Complete Idiot's Guide to Understanding Buddhism", now in a second edition. His anthology "What Book ~ Buddha Poems from Beat to Hiphop" was honored with an American Book Award. He's also co-translator of a number of forthcoming works in English from Ko Un, SSN. He's published in over 150 newspapers, magazines, and anthologies. His work has been translated into Arabic, Chinese, Czech, Greek, Korean, and Russian. He practices in the tradition of the Ven. Thich Nhat Hanh. His home page is : .i.n.t.e.r.b.e.i.n.g. : http://word.to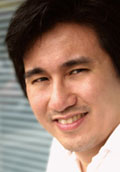 Oon Yeoh is a writer and editor based in Kuala Lumpur. Prior to founding his own content consultancy, he was deputy news editor of theSun newspaper and was an associate editor of The Edge Singapore. He still writes for various publications about technology and current affairs. He is currently working on a book featuring the thoughts of Rev K.Sri Dhammananda. Oon holds a BA in Economics from the University of Texas in Austin.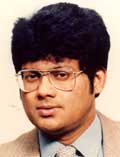 Senaka Weeraratna is the Honorary Secretary of the German Dharmaduta Society, which owns and administers the Berlin Buddhist Vihara in Germany. Mr. Weeraratna spent nearly 20 years in Australia where he worked as a Lecturer in Law, Legal Officer and commercial Solicitor in Melboune before he returned home to Sri Lanka. He is an Attorney-at-Law and a Legal Consultant on Animal Welfare Legislation to Sri Lanka's Law Commission. He is the Webmaster of the Buddhist News and Comment (BNC) website.



Our Correspondent in Europe - Janaka Alahapperuma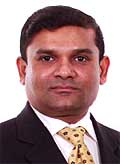 Janaka Alahapperuma is a qualified, professional journalist based in London, United Kingdom. He graduated with a MSc in Strategic Business & IT and a BA (Hons) in Business Studies (Thames Valley University, London). He actively contibute articles to Sri Lankan community papers (English) in the UK such as the UK Lanka Times, Newslanka, Lanka Tribune and Lanka Today. Janaka is also an active community worker with a number of UK government sponsored and United Nations approved charities. In terms of Buddhism, Janaka have studied the Buddha-Dhamma up to the "Higher Level Dharmacharya." He taught the Dhamma for 13 years before settling in the UK.