Home Letters


Please do not resort to sensationalist reporting
by Andre, Port Elizabeth, South Africa, The Buddhist Channel, Nov 10, 2006
I am a great fan of your website, in fact it is my homepage most of the time.
I also like your new layout and presentation. One issue that does concern me somewhat is my perception (and maybe I am wrong in this) that you are starting to present some of the stories in a very sensational manner.
Take as example the current article on the Theravada / Thailand succession dispute where you say that things have turned "unholy". Given the people involved I believe this to be quite inappropriate language.
I could mention other instances. I would hate to see the impeccable standards that you have maintained thus far being traded for some cheap newspaper tricks. Please keep up the good work, and may the Buddhas bless your efforts.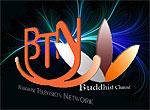 Get your Korean Buddhist News here, brought to you by BTN-Buddhist Channel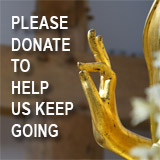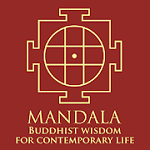 The Mandala app brings together Buddhist wisdom and meditation techniques with the latest insights of psychology and neuroscience to handle the challenges and complexities of modern life. The App offers a series of engaging talks and conversations with experts on a wide variety of topics, such as managing stress, dealing with adversity, developing greater resilience, cultivating empathy and compassion, creating healthy relationships, and many more. These topics are explored to help find greater peace, meaning and joy in our lives. Our panel of experts include Dr, Thupten Jinpa, Daniel Goleman, Kelly McGonigal and others.FREE DOWNLOAD here

Point your feed reader to this location


Submit an Article
Write to the Editor