Home Letters


An appeal to the media: Do not unfairly scapegoat ex-offenders
by Bhante Suhita Dharma, Buddhist Peace Fellowship (Berkeley, CA), The Buddhist Channel, May 12, 2007
We who work in the field of transformative justice for those who were formerly incarcerated and have done their time are aware of the many barriers that these men and women face as they re-enter society.

We are concerned about how easily the media can paint an unfair picture of a person's history of jail and prison time. Take, for example, the article recently headlined in the San Francisco Chronicle and many other papers about the criminal record of James Mosqueda, driver of the truck involved in the Macarthur Maze accident in the San Francisco Bay Area. We are fully aware of how terrible this accident was and the costly damage to the freeway.

However, to label this person before all the facts came out was wrong. As more information came out, it became clear that the driver's past criminal record had nothing to do with the accident. Federal official acknowledged as much when they noted that the crimes of which Mosqueda had been convicted were not serious or recent enough to disqualify him from driving a truck filled with gasoline.

The CHP said there was no evidence that Mosqueda was driving under the influence of drugs or alcohol. A few days later, stories about the fact that the truck itself had been cited 13 times in the past year for mechanical issues (including brake problems) received far less media coverage.

This year about 600,000 inmates will be released. They will need to find jobs, housing, and support services which can help them remain in the community. Here at the Buddhist Peace Fellowship, we've started the Coming Home Initiative in order to provide services to formerly incarcerated men and women who want to get their lives back on track.

Everyone makes mistakes in their lives; each person should have the chance to make amends for the problems they have caused others. We invite the media's help in raising awareness of the real problem of unfairly scapegoating and stigmatizing ex-offenders.
Let's work together to make a more safe and fair society for all of our citizens.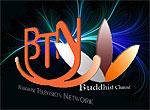 Get your Korean Buddhist News here, brought to you by BTN-Buddhist Channel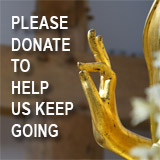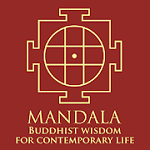 The Mandala app brings together Buddhist wisdom and meditation techniques with the latest insights of psychology and neuroscience to handle the challenges and complexities of modern life. The App offers a series of engaging talks and conversations with experts on a wide variety of topics, such as managing stress, dealing with adversity, developing greater resilience, cultivating empathy and compassion, creating healthy relationships, and many more. These topics are explored to help find greater peace, meaning and joy in our lives. Our panel of experts include Dr, Thupten Jinpa, Daniel Goleman, Kelly McGonigal and others.FREE DOWNLOAD here

Point your feed reader to this location


Submit an Article
Write to the Editor