Home Letters


Tigers in temple tamed by beating?
by Kate Harries, Elmvale, Ontario, Canada, The Buddhist Channel, Dec 23, 2007
I am so disappointed to learn that the tigers in the famed Tiger Temple in Thailand are tame because they are beaten by the monks.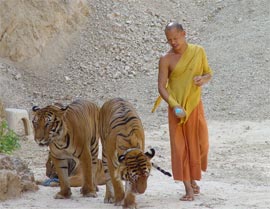 I had no idea that such cruelty would occur in a Buddhist monastery. What is happening is that the tigers are being prostituted for the pleasure of tourists.
Let the tigers be tigers - create the sanctuary and teach visitors to appreciate the wonder of animals that are wild and true to their nature.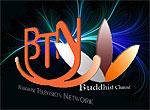 Get your Korean Buddhist News here, brought to you by BTN-Buddhist Channel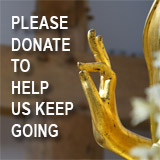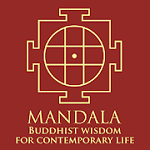 The Mandala app brings together Buddhist wisdom and meditation techniques with the latest insights of psychology and neuroscience to handle the challenges and complexities of modern life. The App offers a series of engaging talks and conversations with experts on a wide variety of topics, such as managing stress, dealing with adversity, developing greater resilience, cultivating empathy and compassion, creating healthy relationships, and many more. These topics are explored to help find greater peace, meaning and joy in our lives. Our panel of experts include Dr, Thupten Jinpa, Daniel Goleman, Kelly McGonigal and others.FREE DOWNLOAD here

Point your feed reader to this location


Submit an Article
Write to the Editor