Home Letters


Who annihilated Buddhism in India?
by Visakha Kawasaki, Kandy, Sri Lanka, The Buddhist Channel, Aug 28, 2008
Could I ask Ven. Kobutsu Malone ("Let us not confuse forgiveness with forgetfulness" 8/13/) with whom in his opinion we should be upset about the decline of Buddhism in India long centuries ago? Muslims in general? The White Huns? The late Mahmoud of Gazni in particular?
Although the Wikipedia reference he cited said "Hindu monarchs endorsed the religion (viewing it as their own.)," there is another interpretation which blames Hinduism, especially Advaita Vidanta, for the annihilation of Buddhism in India.
Many modern Indian Buddhists, escaping from casteism and untouchability, have no illusions about the ugly motives behind fundamentalist Hindu leaders claiming that the Buddha was merely an "avatar" of Vishnu.
Certainly these Dhammapada verses must be applicable to events of the distant past, where we aren't even sure who to blame!
'He abused me, he struck me, he overcame me, he robbed me'
— in those who harbor such thoughts hatred will never cease.

'He abused me, he struck me, he overcame me, he robbed me'
— In those who do not harbor such thoughts hatred will cease.

(Dhammapada 1.3-4)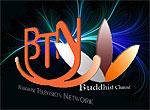 Get your Korean Buddhist News here, brought to you by BTN-Buddhist Channel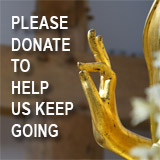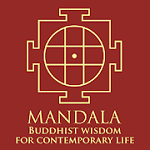 The Mandala app brings together Buddhist wisdom and meditation techniques with the latest insights of psychology and neuroscience to handle the challenges and complexities of modern life. The App offers a series of engaging talks and conversations with experts on a wide variety of topics, such as managing stress, dealing with adversity, developing greater resilience, cultivating empathy and compassion, creating healthy relationships, and many more. These topics are explored to help find greater peace, meaning and joy in our lives. Our panel of experts include Dr, Thupten Jinpa, Daniel Goleman, Kelly McGonigal and others.FREE DOWNLOAD here

Point your feed reader to this location


Submit an Article
Write to the Editor