Home Letters


Spare us Chinese propaganda on Tibet
by Visakha Kawasaki, Kandy, Sri Lanka, The Buddhist Channel, March 30, 2009
Dear Sirs, please spare us the official Chinese propaganda.
It's painful enough to contemplate fifty years of Chinese subjegation of Tibet without having to read how much money the Chinese are spending on repairs. (Labrang Monastery to witness biggest maintenance in 300 years/Xinhua/March 26, 2009).
Remarks about "integrating the wisdom Tibetan, Han, and Mongolian," "religious culture," "a better environment to study Buddhism," "maintaining religious harmony and political stability," and "protection of Tibetan folk culture and cultural relics and sites" merely add insult to deep injury.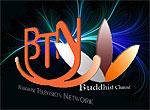 Get your Korean Buddhist News here, brought to you by BTN-Buddhist Channel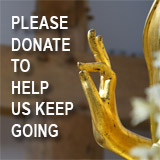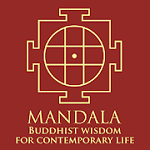 The Mandala app brings together Buddhist wisdom and meditation techniques with the latest insights of psychology and neuroscience to handle the challenges and complexities of modern life. The App offers a series of engaging talks and conversations with experts on a wide variety of topics, such as managing stress, dealing with adversity, developing greater resilience, cultivating empathy and compassion, creating healthy relationships, and many more. These topics are explored to help find greater peace, meaning and joy in our lives. Our panel of experts include Dr, Thupten Jinpa, Daniel Goleman, Kelly McGonigal and others.FREE DOWNLOAD here

Point your feed reader to this location


Submit an Article
Write to the Editor