Home Letters


Do not confuse HH Karmapa, XVII Ogyen Trinley Dorje with another Karmapa
by Alpo Ratia, Turku, Finland, The Buddhist Channel, Dec 25, 2010
Many thanks for the good work Buddhist Channel TV has been doing for years. However, regarding the article reprinted from AsiaNews (Dec 6, 2010) I must point out that obfuscation and identity theft mars the otherwise good article entitled "Tibetan Buddhism celebrates 900 years of the Karmapa Lama".
The photo is correct and taken of HH Karmapa, XVII Ogyen Trinley Dorje who presided at the event. He has been recognized by the Dalai Lama and Tibetan Government in Exile (Dharamsala) and by the majority of Tibetans.
The name unfortunately repeated over again in the article is of someone else – another contender (Trinley Thaye Dorje) claiming to be the Karmapa and supported by a relatively small faction (comprised especially of non-Asians).
There is frequent confusion in non-Buddhist and non-Tibetan media, and further particularsare available for the asking. In the meanwhile you can check out relevant news from the independent Tibetan news portal in New Delhi:
http://www.phayul.com/news/article.aspx?id=28706&article=Tibetan+Buddhism%27s+oldest+reincarnate+lineage+turns+900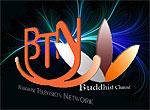 Get your Korean Buddhist News here, brought to you by BTN-Buddhist Channel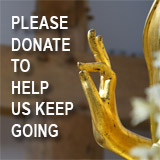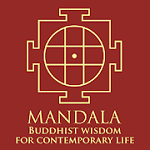 The Mandala app brings together Buddhist wisdom and meditation techniques with the latest insights of psychology and neuroscience to handle the challenges and complexities of modern life. The App offers a series of engaging talks and conversations with experts on a wide variety of topics, such as managing stress, dealing with adversity, developing greater resilience, cultivating empathy and compassion, creating healthy relationships, and many more. These topics are explored to help find greater peace, meaning and joy in our lives. Our panel of experts include Dr, Thupten Jinpa, Daniel Goleman, Kelly McGonigal and others.FREE DOWNLOAD here

Point your feed reader to this location


Submit an Article
Write to the Editor