Kabul vows to preserve Buddhist site
The Nation November 24, 2012
Kabul, Afghanistan -- A historic Buddhist site in Afghanistan appears likely to be spared demolition to make way for a copper mine after the Thai Foreign Ministry issued a statement yesterday saying the Afghan government "would do whatever possible" to conserve the site and preserve artefacts obtained from it.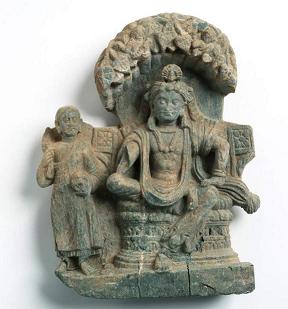 Citing confirmation by officials at the Thai Embassy in Islamabad, which recently held talks with the Afghan ambassador there, the ministry said Kabul also offered to welcome a Thai delegation to Mes Aynak, located in Logar province 40km southeast of Kabul, to inspect measures to conserve the site. The group was also invited to see other Buddhist sites, with their safety fully guaranteed.
The head of the World Fellowship of Buddhist Youth, Phornchai Phinyaphong, who has led a campaign against the demolition of the site, a complex of centuries-old Buddhist monasteries, held an interview to discuss the ministry's statement. He called on Thai Buddhists opposed to the mining project to make their views known through www.change.org. Registration would end on November 30.
Mes Aynak, which means "little copper well", is Afghanistan's richest copper deposit, containing 5.52 million metric tons of copper, worth tens of billions of US dollars. Chinese firm China Metallurgical Group has been granted a 30-year, US$3-billion (Bt92 billion) mining concession. With demolition work due to begin next month, worldwide campaigns by Buddhists have begun to stop the project.
According to the ministry's statement, the Afghan government has announce a policy that would conserve the entire site, and ordered a halt to demolition and further excavation, barring all works at the main location. Artefacts earlier obtained from minor locations are in the custody of the national museum.
Mohammad Umer Daudzai, Afghanistan's ambassador to Pakistan, said the Afghan people regarded themselves as Asians, and the historic site belonged to his country, not to China. "Afghan people were once Buddhists, and never Arabs, and these are facts representing the identity of Afghanistan. It's the duty of all Afghanistan people now to conserve and preserve their cultures," he was quoted as speaking in the statement.
The Thai Embassy has advised the Afghan government to publicise the issue widely, as the Afghan government's stance on the issue had not been made known via state-owned or other media in that country.
TOP