Dalai Lama promotes vegetarianism on first ever World Compassion Day
Ahimsa360.com, May 5, 2013
New Delhi, India -- Animal welfare was the topic of discussion and the XIV Dalai Lama propounded the ideals of ahimsa and vegetarianism at the first-ever World Compassion Day, organised at a suburban hotel on Wednesday.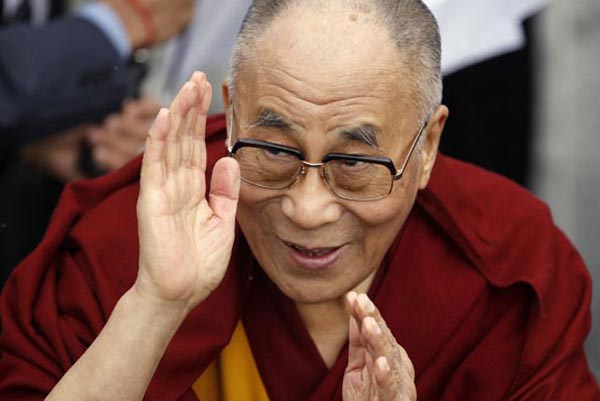 "I was not vegetarian till about five decades ago, but when I saw hens being abused on an animal farm, I decided to become vegetarian," said the Dalai Lama, at the event organised by Pritish Nandy Communications (PNC), an entertainment company, and the Humane Society International (HSI), the international branch of the Humane Society of United States (HSUS), an animal welfare organisation.
"World Compassion Day is an idea we have had for a while. The objective is to rediscover the relevance of ahimsa. We want to revive the idea of compassion not just as do-good gestures but also as an initiative to create an alternate lifestyle," said Pritish Nandy, founder, PNC.
The Dalai Lama promoted the need to create awareness about respect for life and vegetarianism. "The media must play an important role, and even the younger generation must be informed about moral ethics through education," he said.
When asked about his stand towards China, he said, "Though we are compassionate, we will not bow down to them. We have to wait and watch if the new regime acts according to new realities, where there is no room for totalitarianism," he said.
The guests included actor Anil Kapoor, writer Chetan Bhagat, and police commissioner Satyapal Singh.
"To be compassionate, one requires four things. One must be spiritual, believe in humanity, believe that you will face the consequences for your actions, and one must be vegetarian," said Singh.
Wayne Pacelle, president, HSUS, said, "Indians consume less meat than many countries. While the meat consumption in India is three to four kgs per person per year, that in the United States is as high as 100-110 kgs."
TOP