Conference explores mind, happiness
The Buddhist Channel, Nov 16, 2007
Petaling Jaya, Malaysia -- Three Buddhist organisations are joining forces for the second time to organise the Fifth Global Conference on Buddhism.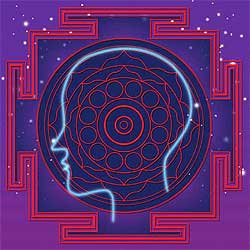 The conference, organised by the Buddhist Gem Fellowship (BGF), Buddhist Missionary Society Malaysia and Young Buddhist Association of Malaysia (YBAM), will be held at the Sunway Convention Centre on Nov 17 and 18. It is also supported and co-sponsored by 11 other Buddhist organisations in Malaysia.
Themed "Transforming the mind to create happiness in our lives", the conference will feature talks from renowned dharma teachers and practitioners from around the world.
The panel of speakers at this 2-days conference represents a cross-section of the leading thinkers from all the major Buddhist traditions. They are from the United States, Australia , Canada , Thailand, Singapore and Malaysia.
Among the venerable and lay speakers are Ven. Ajahn Brahmavamso, Ven. Heng Sure, Ven. Robina Courtin, Ven. Shi Ming Yi, Ven. Mahinda, Ven. Aggacitta, Dr. Jan Chozen Bays, Dr. Thupten Jinpa, Dr. Tan Eng Kong and Mr. Danai Chanchaochai.
This global conference, the 5th in a series that began in Singapore in 2000, invite participants to explore the different perspectives of mind-training as means to transform it towards achieving lasting happiness. According to the organizers, discussions are structured to provide the raw materials for debate, thought and insight into the workings of the mind.
For more information, call 03-7804 9154 or visit http://www.bodhivision.net/gcb2007
If you go:
5th Global Conference on Budddhism
Sunway Convention Centre, Petaling Jaya, Malaysia
17-18 November 2007

PROGRAM Highlight
Saturday - Nov 17, 2007
Session I :: Know Your Mind - How to Unravel it? [Moderator: Ms Low Mi Yen]
- Potentialities of Developed Mind ~ Ven. Aggacitta
- Calming the Mind-Lessons from Chinese Chan ~ Ven. Dr. Heng Sure
- Taming the Monkey Mind-Lessons from Tibetan Lojong ~ Dr. Thupten Jinpa
Session II :: The Destructive Mind - How to Transform it? [Moderator: Dr. Chan Kah Yein]
- Bringing Peace to Criminals in Prisons ~ Ven. Robina Curtin
- Helping Abused Children Find Happiness ~ Roshi Dr. Jan Chozen Bays
Session III :: The Healing Mind - How to Sustain it? [Moderator: Dr. Goh Pik Pin]
- Transforming Difficult Relationships ~ Dr. Tan Eng Kong
- Living Life with a Purpose ~ Ajahn Brahmavamso
Sunday - Nov 18, 2007
Special Talk :: Following the Buddha's Footsteps - Bringing Happiness to Others ~ Ven. Ming Yi [Moderator: Datuk Dr. Victor Wee]
Session IV :: The Illuminated Mind at Work [Moderator: Dr. Lim Tuck Meng ]
- Managing Stress at Work ~ Dr. Danai Chanchaochai
- Mindfulness - The Secret to Success at the Workplace ~ Ajahn Brahmavamso
Session V :: Forum - Preparing the Mind for Death [Moderator: Mr. Ang Choo Hong]
- The Theravada Approach ~ Ven. Aggacitta
- The Chinese Mahayana Approach ~ Ve. Dr. Heng Sure
- The Tibetan Approach ~ Dr. Thupten Jinpa
- The Zen Approach ~ Roshi Dr. Jan Chozen Bays