Compassion, health driving more people to meatless diet
The Jakarta Post, Dec 4, 2006
Jakarta, Indonesia -- Eat more meat to get more energy. Right? Not necessarily!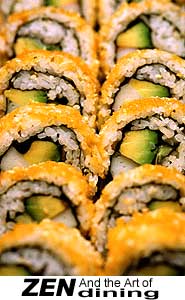 "If you want to work like a horse, try imitating this plant eating animal's diet. The key to maintaining my stamina is meatless food combining. All that is important is the variation of colors of the vegetables and fruits I eat daily," said Michael Kao, who has been a vegetarian for 11 years, at the World Meatless Day food fair last week.
The food fair was held in Kompleks Ruko Permata Taman Palem, Cengkareng, West Jakarta, to commemorate World Meatless Day.
Every year on Nov. 25, millions of people all over the world observe "Meatless Day", during which they abstain from consuming all forms of meat, fish and fowl for an entire 24 hours. This year, 34,582 people around Indonesia signed their support for Meatless Day, while in Jakarta alone 6,112 put their signatures on the petition.
Michael, 35, was just one of the 30 participants selling a variety of meatless dishes, such as mock rendang (using a meat substitute simmered in coconut milk), mock chicken rice, mock fish crackers (krupuk ikan), mock hamburgers and many other dishes in the event.
Interestingly, all of the meat-like dishes, costing Rp 10,000 per portion at the fair, were actually made from vegetable ingredients. Another participant, Yani, explained that the meat for rendang dishes was actually made from mushrooms. "Usually to get the taste and texture similar to beef, we blend Xiang Ku mushrooms with salt and egg." Some fish crackers even use seaweed to get a taste similar to fish.
"Most of the meat-like dishes are expensive, because the ingredients are imported," said Michael.
Bagus and Ahmad Nawawi who visited the food fair said, "We had never known that vegetarian food could be so tasty and modified to taste like meat. But for us it's still too pricey. We are used to eating at the warteg (street food vendor) for only Rp 5,000."
Baki Lee, 32, the event organizer who has been a vegetarian for 16 years, said, "Some people might say only the rich are able to become vegetarians."
Baki and Michael both recommended some food spots like Jembatan Lima, Pangeran Jayakarta, Bandengan, Jelambar, and Palem, mostly in West Jakarta, to taste cheap vegetarian food with prices starting from Rp 6,000. "But those who want high class vegetarian food can taste it in Muara Karang, North Jakarta," Michael added.
Michael, who is a member of Indonesian Vegetarian Society (IVS), which has 20,000 active members, said, "For most long-time vegetarians, we prefer to cook our own meals. It's cheaper."
The precursor to the Indonesian Vegetarian Society, Keluarga Vegetarian Maitrea Indonesia was established in 1998. This year, the association changed its name because although most of its members are Maitrea Buddhist, there are also others from different religions.
Currently there are about one million vegetarians around Indonesia, mostly in the cities of Medan, Surabaya and Jakarta, as well as in the provinces of Riau, Bali, Kalimantan and Sulawesi. About 80 percent of them are Buddhists.
"We choose to be vegetarian for two main reasons. First, in our religion we believe in being compassionate toward all kinds of living creatures on the planet. Second, essentially because it's healthy," Michael said.
Baki, who is getting his one-year-old daughter to taste the early benefits of being vegetarian, said, "I was once an emotional person, lacking control over myself, and physically weak, but since I started my vegetarian life, I rarely visit the doctor, only the dentist."
Yenti, Baki's wife, a vegetarian since her adolescence, said, "My parents used to forbid me, they thought at that age I needed to eat meat for my physical growth."
According to the web site of the International Vegetarian Union, of which IVS is a member, social service organization Sadhu Vaswani Mission first started World Meatless-Animal Rights Day in India in 1986. The mission declared Nov. 25 international meatless day to honor and remember its founder, Sadhu T.L. Vaswani, a saint, philosopher, spiritualist and educator.